There is no denying that 2016 was a great year for quality games but it is now past, but gave us a hunger of entertainment from 2017 upcoming games.
Now looking forward here are some most awaited and anticipated games of  2017.
Resident Evil 7: Biohazard
After Resident Evil 6 misfired by going all-in on mediocre action, Resident Evil 7: Biohazard wisely brings everything back to what first defined the series: survival horror. On top of RE7 recapturing the sense of dread and suspense from the earlier games, it's clear that P.T. was also a huge inspiration. You now explore the world from first-person, and the environments are suitably dark and dingy. The RE7 demos have already terrified gamers (in a good way). Importantly it's fully playable in VR, for that extra layer of terror. Resident Evil 7 is all set to be released on January 24 for PS4, Xbox one,PC, PSVR.
Mass Effect: Andromeda
Mass Effect: Andromeda is an upcoming action role-playing third-person shooter video game developed by BioWare and published by Electronic Arts for Microsoft Windows, PlayStation 4 and Xbox One. The successor to 2012's Mass Effect 3, Mass Effect: Andromeda is the first game to bring the series to an open world environment. The game was officially announced on June 15, 2015, during the Electronic Arts press conference at E3 2015. It is set to be released worldwide in Q1 2017.
Halo Wars 2
Halo Wars 2 is a real-time strategy (RTS) video game developed by 343 Industries and Creative Assembly, and published by Microsoft Studios. The game is set in the science fiction universe of the Halo series in the year 2559, and is a sequel to the 2009 video game Halo Wars. The game sees the return of the human crew aboard the UNSC warship Spirit of Fire and introduces a new alien faction known as the Banished. Development of Halo Wars 2 began in 2014 and the game was announced at Gamescom in 2015. It is scheduled to be released in February 2017 for Windows personal computers (PCs) and the Xbox One video game console.
Marvel vs. Capcom: Infinite
Marvel vs. Capcom Infinite. Sure to be one of the biggest games of 2017, the next entry in the beloved line of frantic fighting games will almost certainly pack plenty of fast-paced, nonsensical action when it launches on Xbox One, PS4 and PC.
Like the previous games in the series, Marvel vs. Capcom Infinite will bring together the worlds of Marvel and Capcom. Marvel being the purveyors of astronomically popular characters like Iron Man and Captain America, and Capcom being the venerable game company that brought us Mega Man, Resident Evil and countless other franchises.
For Honor
Get ready for one bloody valentine. With so many alpha gameplay videos on YouTube, it's easy to forget that For Honor has yet to be officially released. An online hack and slash game, For Honor pits factions of knights, vikings, and samurai against each other in a fight to the death. Developed by Ubisoft Montreal, it looks to bring together the best aspects of Chivalry: Medieval Warfare, War of the Vikings, and Samurai Warriors in one medieval fantasy setting. Closed beta starts in January, with the official release slated for February 14, 2017.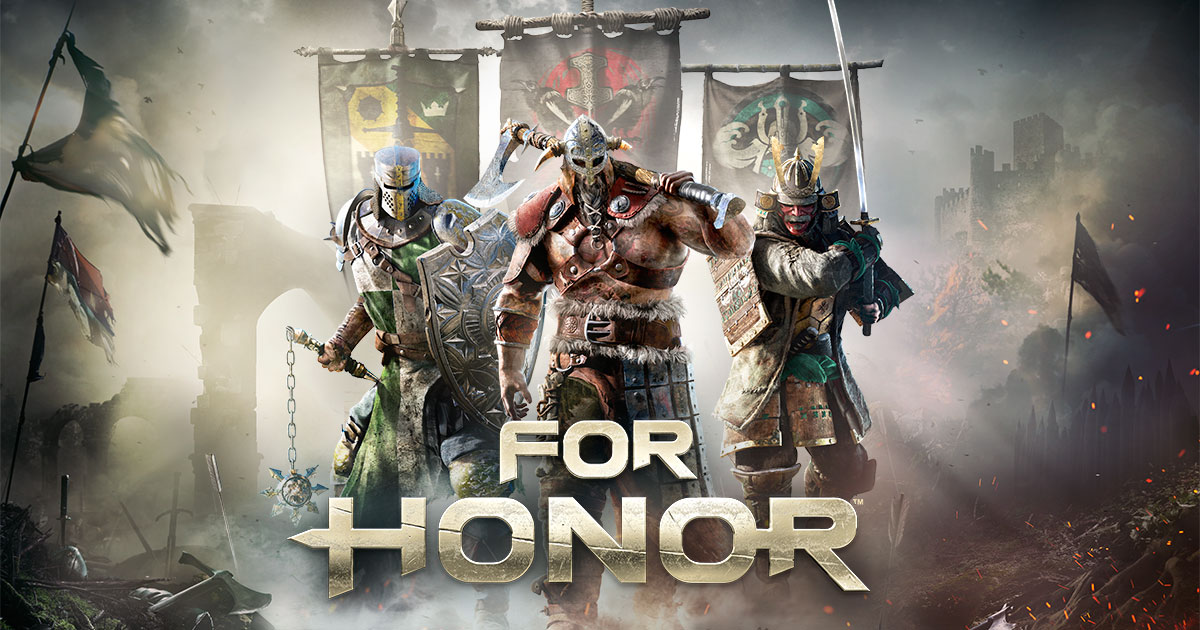 Tom Clancy's Ghost Recon Wildlands 
Open world tactical shooter video game is still being developed by Ubisoft Paris. It will be the tenth installment in the Tom Clancy's Ghost Recon franchise and will be the first Ghost Recon game to feature an open world environment. The game will move away from the futuristic setting introduced in Tom Clancy's Ghost Recon Advanced Warfighter and will instead feature a setting similar to the original Tom Clancy's Ghost Recon. Ubisoft has described it as one of the biggest open world games that they have ever published, with the game world including a wide variety of environments such as mountains, forests, deserts and salt flats. The game will be playable on Microsoft Windows, PlayStation 4 and Xbox One. It will be released on March 7, 2017.
Injustice 2
This fighting video game is still being developed by NetherRealm Studios and published by Warner Bros. Interactive Entertainment. It is the sequel to 2013's Injustice: Gods Among Us.
Injustice 2 will continue the story line established in Injustice: Gods Among Us. Following the defeat of High Councilor Superman, Batman and the rest of the Insurgency attempt to piece society back together while struggling against the remnants of Superman's Regime who seek to restore his rule. In the midst of the chaos, a new threat appears to put Earth's existence at risk.
The game is scheduled for release in 2017 for PlayStation 4 and Xbox One. Similar to the previous instalment, a mobile version will also be developed for iOS and Android devices.
God of War 4
God of War is a third-person action-adventure video game in development by Santa Monica Studio and to be published by Sony Interactive Entertainment (SIE) for the PlayStation 4 (PS4) console. It will be the eighth instalment in the God of War series, the eighth chronologically, and the sequel to 2010's God of War III. The game will be a soft reboot for the franchise and will take the series to the world of Norse mythology—all previous games were based on Greek mythology. Series protagonist Kratos will return as the main character, and he now has a son. Kratos acts as a mentor and protector to his son, and has to master the rage that has driven him for many years.Release date is yet to be confirmed, but it is said to be released Q3 of 2017.

Well these are some most anticipated games, but there are lot more games that will try to hit your game senses and will encourage you to try them in your device, so get ready to be entertained in 2017.