Priyanka Chopra always comes out with a bang. She had a serious injury on the sets of Quantico which made all of us super worried. But now she has made us all proud.
She won her second People's Choice Award for Quantico. Priyanka defeated her ABC stars Ellen Pompeo from Grey's Anatomy, Kerry Washington from Scandal, Taraji P. Henson from Empire, and Viola Davis from How to get away with Murder to win in Favourite Dramatic TV Actress award.
On Wednesday, Priyanka Chopra looked glamorous in a peach ensemble bySally LaPointe. Priyanka didn't show any signs of being exhausted with all her tiresome routine.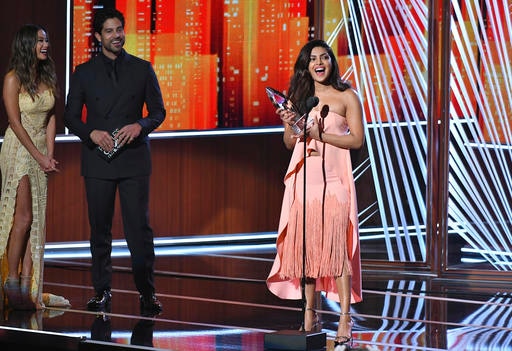 In her Acceptance speech, she told "I am really happy being a drama queen and this is how it is done… thank you to the people. As everyone has been saying, it has been an incredible journey. Every single woman who was nominated with me today, all these incredible actresses were the reason that I joined television. They were the reason that I am here today, receiving this award in the same category as they are so overwhelming. Thank you to all who have accepted me and liked my show… can I do a little wiggle? Sorry, that is the concussion talking. Thank you and this means the world to me." She also thanked the entire cast and crew of "Quantico"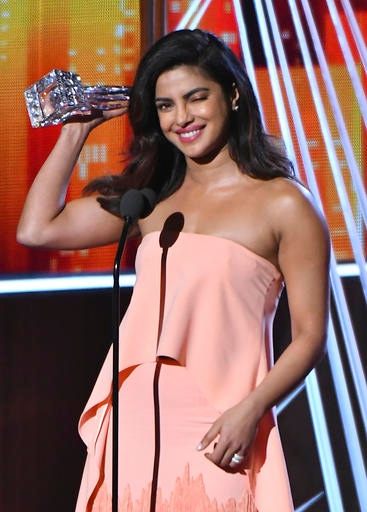 Watch @priyankachopra accept her award for "Favorite Dramatic TV Actress" #PCAs pic.twitter.com/Xmejxwsb94

— People's Choice (@peopleschoice) January 19, 2017
Priyanka's making her big Hollywood Debut in Baywatch this summer.
https://twitter.com/priyankachopra/status/821957243239182336?ref_src=twsrc%5Etfw